Call today for an appointment: 800.367.5476
San Francisco – Berman Skin Institute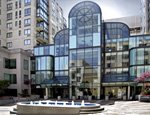 One Daniel Burnham Court
Suite 350C
San Francisco, CA 94109
1 800 367 5476
On the corner of Post St and Van Ness Ave
To use online scheduling –
Select patient type and reason for visit from the dropdown menus below, and available appointment times will appear.
The San Francisco location of the Berman Skin Institute is one of the top leaders in skin treatment in the area. We are recognized as experts in the field, and we have been treating skin disease effectively and safely in the San Francisco area for all our patients. If you are in need of skin treatment for any variety of skin condition, we have an expert dermatologist on staff that will be able to provide immediate and specialized care. When it comes to treating skin disease, our skin doctors know how to clearly identify the issue and they are able to suggest the best possible method for treating the skin disease. We have experience treating all types of skin conditions including common ailments such as acne, warts and broken blood vessels, as well as experience treating more serious skin conditions such as skin cancer and pre-cancerous growths.
The Berman Skin Institute location in San Francisco is the ideal location for treating skin disease of all kinds. This means if you want to consult an expert skin doctor or a board-certified dermatologist, book an appointment today to begin the consultation process. Our team of experts knows exactly how to help you with a wide range of skin conditions, so don't delay if you are in need of skin treatment. Many conditions can worsen over time, so proactive treatment is one of the most effective methods for treating skin disease. Simply come into our San Francisco location of the Berman Skin Institute and learn how we can help you on the path to recovery immediately.